Snow White with the Red Hair 1x8
Memories Draw Spirals of the Past...
Alert with the unwanted attention Shirayuki receives due to her closeness with him, Zen sends his aide Obi to be her personal guard. Meanwhile, Mitsuhide, another of Zen's loyal subjects, reminisces the occasion when he first met his master.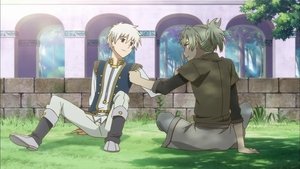 Aug. 25, 2015
Snow White with the Red Hair season 1